Colorno, Italy – October 13, 2021
- Today we add another important feature for our customers and respecting the environment. By accessing their reserved area in the Transfer Oil website, they will be able in a few simple steps to access, in addition to accounting documents, the certificates (CSA/CNG, 3.1, Helix) related to their purchase. We have also provided the reserved area with a smart filter to retrieve the certificates in a fast and simpler way. Therefore, starting from October 18th, 2021, hard copies of hose assemblies pressure test certificates, 3.1 certificates and all certificates related to our VFT range will no longer be printed.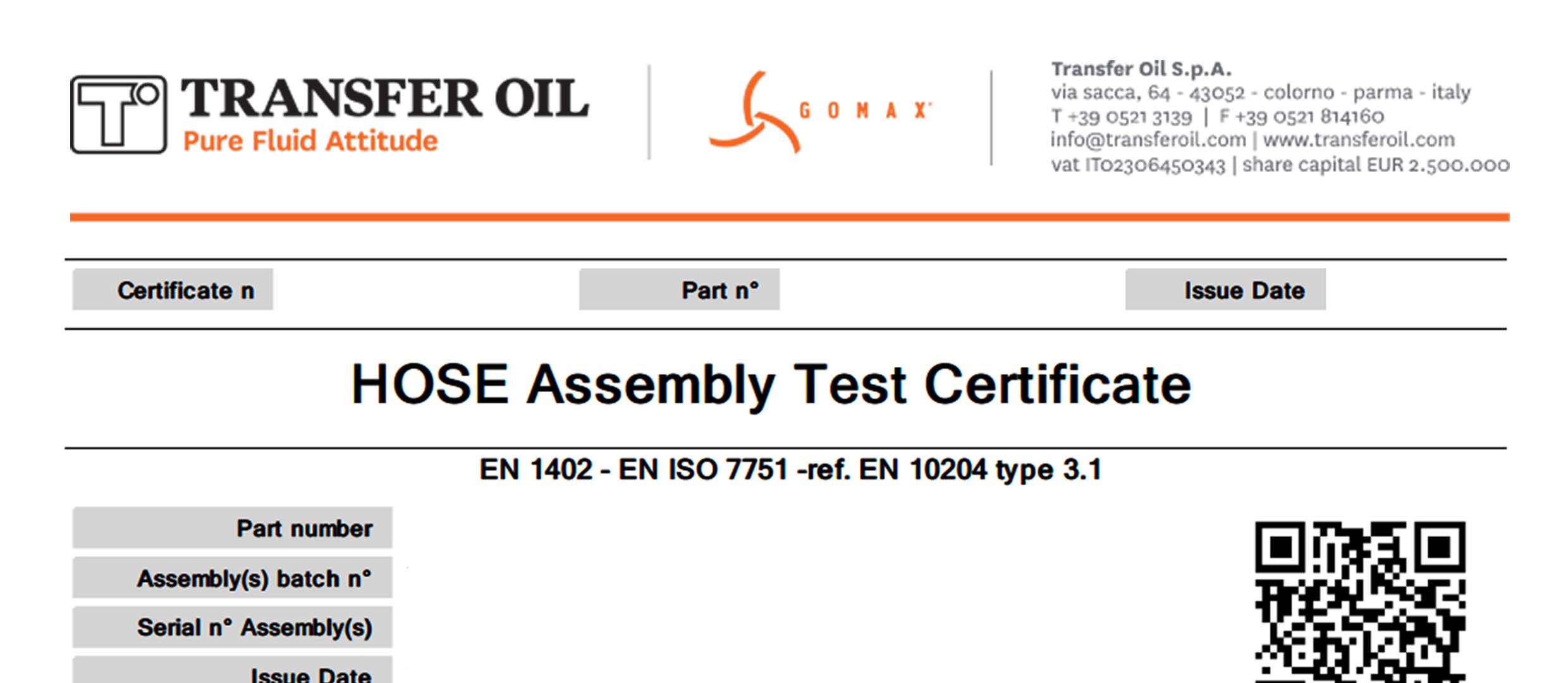 This project, together with the digitization of filing systems and the reduction of printers to only 3 pieces for the whole office building, fits into the paperless policy of Transfer Oil towards a higher environmental sustainability. Contact us
sales@transferoil.com
to get a log in or if you are facing problems with accessing your reserved area.