Colorno, Italy – May 27, 2022 - After many years of service, our range of SAE 100R18 CPLT 3000 and CPLT 3600 will be phased out within the end of 2022.
More precisely, this will affect the following hose product families:
 
However, the phase out of one range leaves room for a newer line with better and innovative features. With a constant working pressure of 210 bar (3,000 psi), 250 bar (3,600 psi) and a 4:1 safety factor, an
enhanced flexibility
, the new
CP NEO
series has successfully passed the most stringent impulse and pressure tests.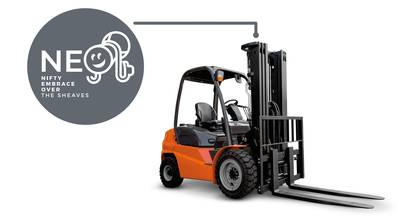 Conceived for hydraulic applications, the CP NEO is the
ideal hose for forklift masts
. It will be available in a variety of versions, as twin or multiline, non-conductive, and also for low temperature.
See all the specs