Colorno, Italy – November 4, 2021
- The PTC Asia exhibition took place in Shanghai between October 26 to 29, and with more than 100.000 visitors, 1.500 exhibitors from all over the world, PTC Asia reconfirms itself as a major event of its kind and underlines the important growth, expected to be 8.1% in 2021, of the Chinese economy.
Transfer Oil, through its branch in Shanghai, used this important international appointment to showcase the full range of thermoplastic hoses for the most diverse applications.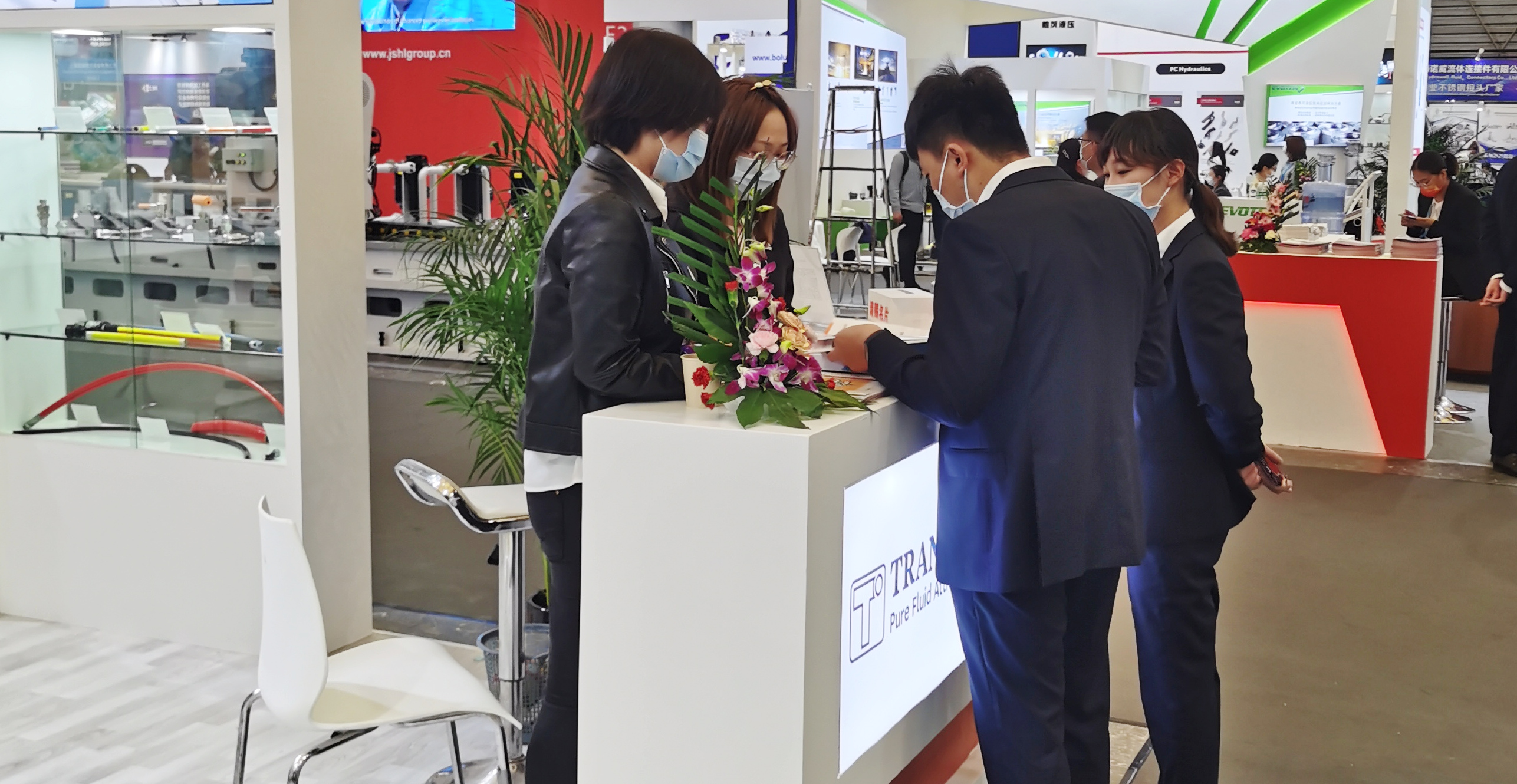 A special focus was placed on newly developed hoses for forklift, available in single and twin line, which offer excellent flexibility and resistance to continuous movement on small diameter pulleys. Visitors of Transfer Oil booth were also attracted by Ultra High Pressure hoses (up to 3800 bar / 55.000 psi) developed for the waterblast equipment. In addition, a special display was dedicated to VFT line of stainless-steel valves, tubing and adapters. The positive outcome from PTC exhibition put more emphasis on the importance of the Shanghai branch, as being an important and strategic hub for both OEM and specialized distributors.